Panetone do Bem
Galegão Supermercados
Help senior people that lives in retirement home is one of the social projects from Galegão Supermercados. And in the end of 2014 we wanted to show that help these seniors is so simple - and easier - than help 'em to cross the street or give 'em your seat in the bus. We asked to some residents to tell their stories to show how someone helped or how they help each other and reinforce that you don't need to do so much effort. With Panetone do Bem is much easier. You just need to buy a Panetone and it's done. You are already helping them.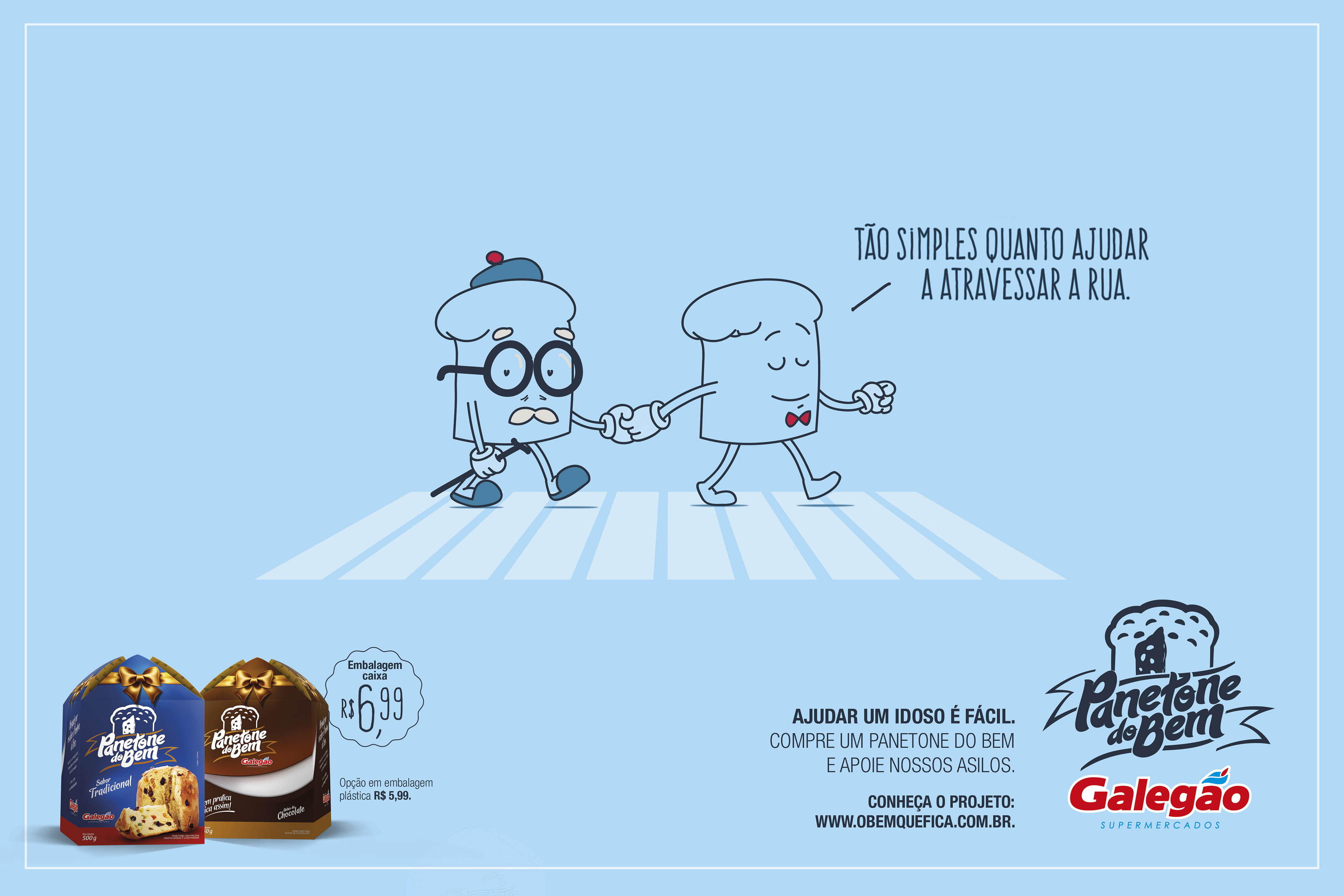 "As simple than help to cross the street - Help a senior is easy. Buy a
Panetone do Bem
and support our retirement home."